Yesterday my son and I took a trip to Electronic Surplus, Cleveland Ohio's candy store for electronics hobbyists and professionals. From a warehouse building in Mentor, ESI operates both a brick-and-mortar store and the website electronicsurplus.com. This is my home-town surplus dealer, which has been a good source for parts for me. Read on to have a look around.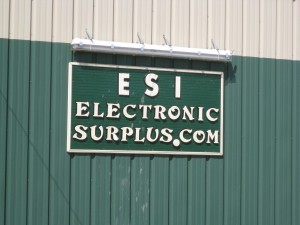 The welcoming sign tells me I'm in the right place. Their location is near a busy intersection, but out of sight of the main roads. An earlier incarnation of the business was known as "Electronic Surplus Inc.", hence "ESI". Today the "I" is vestigial — the company is an LLC — but the abbreviation stuck.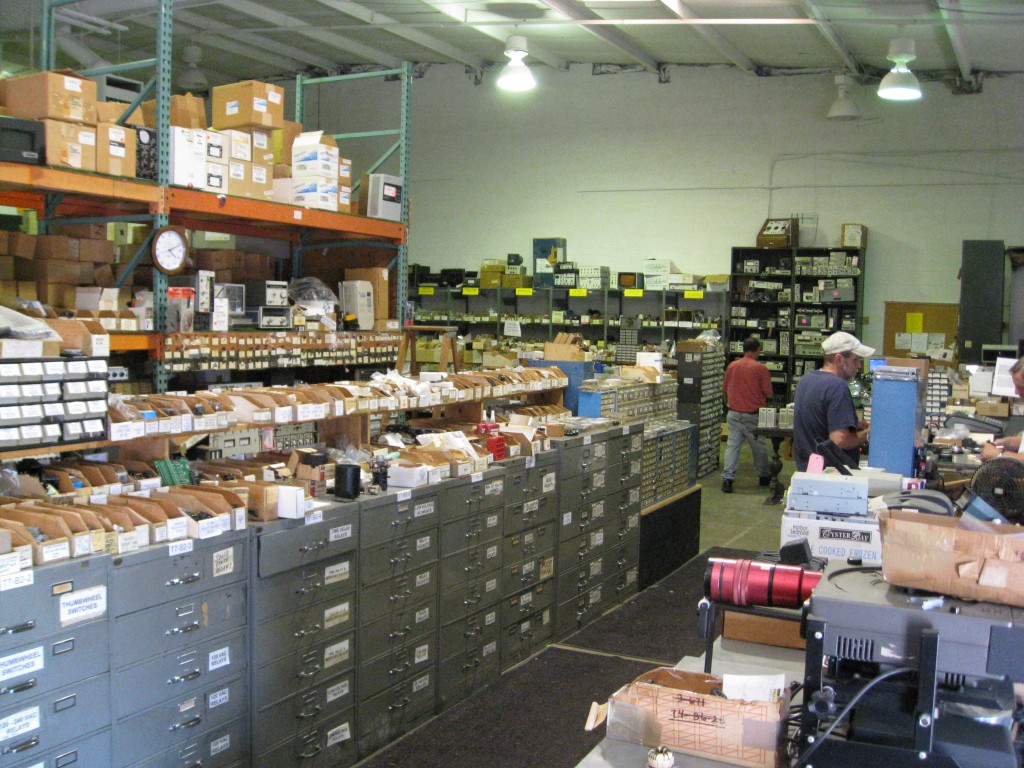 The retail store fills about a quarter of the warehouse-style space, with the rest used for storage and web order fulfillment. The store has an odd C-shaped floorplan. This is the view from just inside the front door. The grey drawers contain a variety of parts. The shelves behind them have some of the test equipment that is for sale.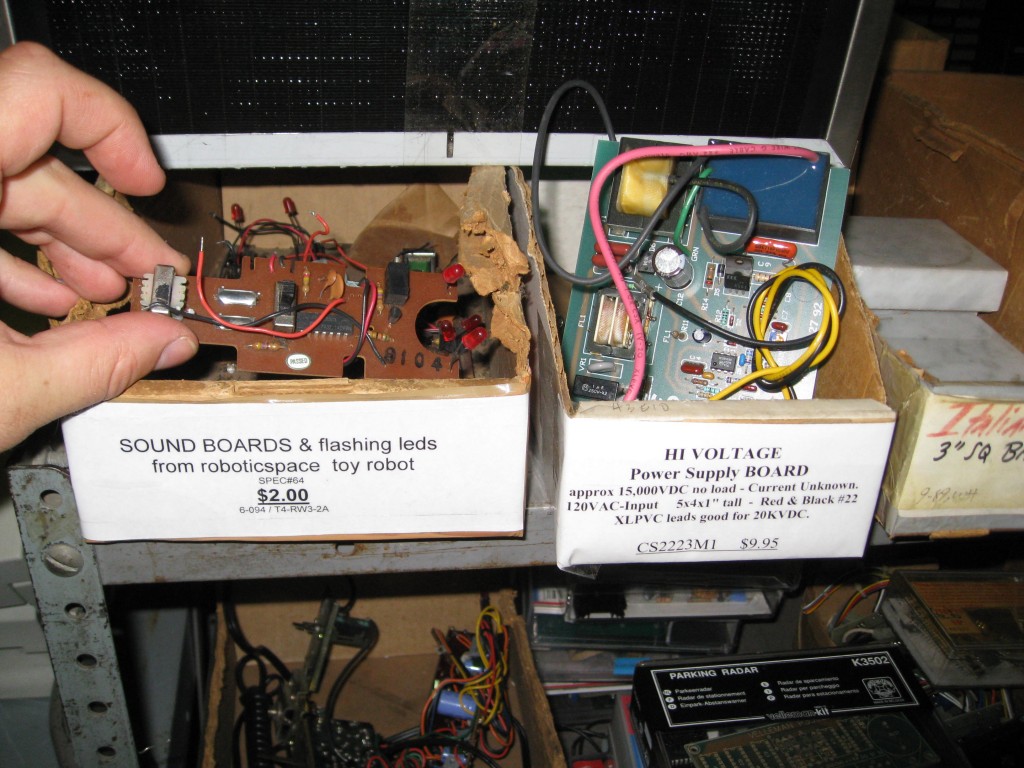 Not far from the counter is a selection of odd circuit boards and modules. This one is a sound and light board from a toy, and next to it is a high voltage supply board. Out of sight to the right was an LM317 power supply board. I was tempted by that, but decided it would be a better idea to use up the ones I already have in my parts collection. Continue reading "A Trip to Electronic Surplus in Cleveland"