With just a few tweaks, I brought up the "IambicV" iambic keyer core on one of my A3PN250 breakout boards. I was stunned when it made dits, dahs, and iambic dah-dits perfectly the first time out. Yes, I know that's what a testbench is supposed to make possible, and yes, I've had it happen before, but I still always expect smoke the first time I turn something on.
I made a few changes from last week's version. One change was to invert the dit and dah pins. Although high-true logic is convenient within the keyer module, it seems like a good idea to have the actual paddles grounded, so the inputs had to be low-true. The physical constraints file enables the built-in pull-up resistors on the dit and dah pins.
For an audio amplifier, I used an old Saint Louis QRP Society LM380 board.
It's all lashed together on my bench, but it works.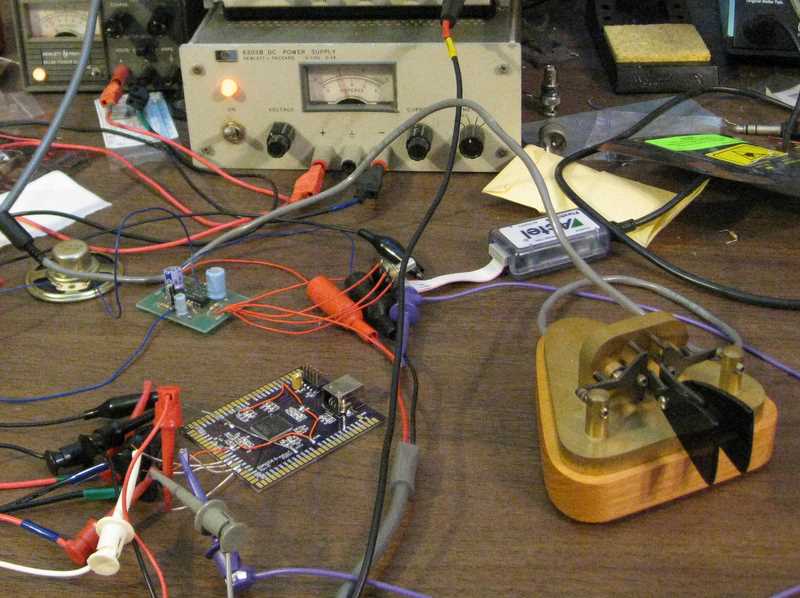 To download the core, see the iambic keyer project page.