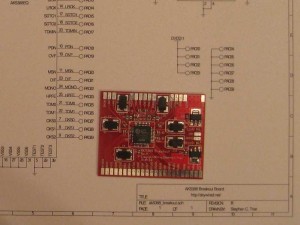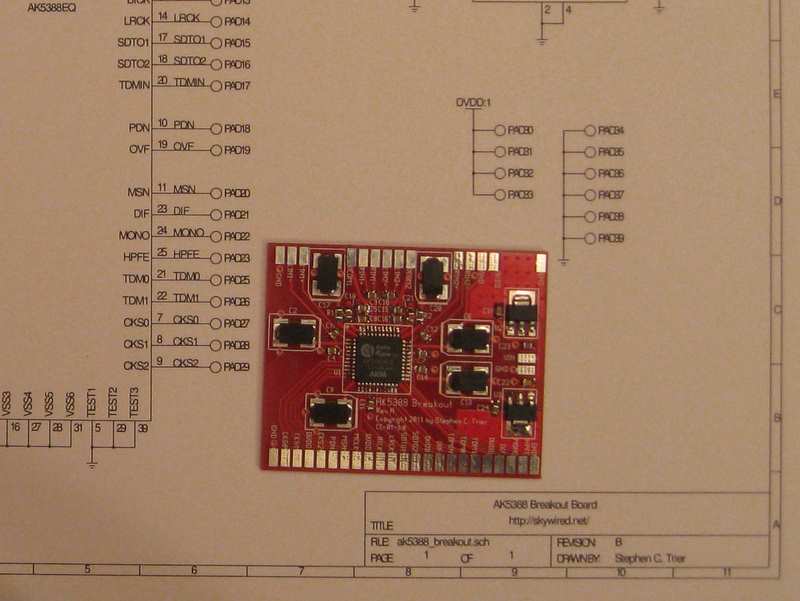 This breakout board is for prototyping with the AK5388, a 24-bit analog-to-digital converter with stellar performance, including 123 dB signal-to-noise (SNR, A-weighted). It includes such features as dedicated power supplies and the hefty decoupling capacitors needed for good noise performance. Designed for use in radio receivers but applicable in any high-performance audio application, the breakout can rest directly on top of a copper-clad ground plane as a component in larger skywired projects. The back side has no vias or traces other than ground, so there is nothing that can short to the groundplane.
The AK5388 ADC breakout board is an ongoing project. The resources below will evolve as the project matures.
Features
Designed for the AKM Semiconductor AK5388 in LQFP-44.
Can be mounted directly on a ground plane.
On-board analog (5V) and digital (3.3V) power supplies.
All analog I/Os pinned out.
All configuration pins brought out — can support any AK5388 mode.
PCB layout designed to maximize SNR.
Files
AK5388 Breakout Board by Stephen Trier is licensed under a Creative Commons Attribution 3.0 Unported License.
Schematic, rev. B:
PCB Layout, rev. A:
Bill of materials (BOM):
Shopping list:
Posts